Exclusive use Dispensing pump for kerosene
Exclusive use Dispensing pump for kerosene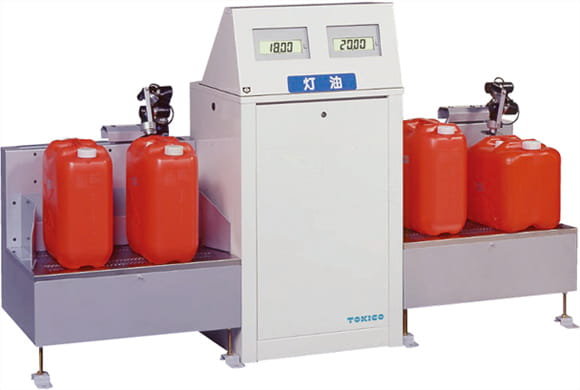 Dispensing pumps for kerosene mass retailers and exclusive use of kerosene poly containers.
Dispensing pumps for exclusive use of kerosene poly container by the fixed volume pre-set method. Enabled large volume sales by self-filling to the poly container effectively and safely.
Features

Quick filling by simple setting, and easy operation
Press only pre-set button of the fixed volume of either 18L or 20L, and a chime informs of the end of filling.
The nozzle moves one-handed to right and left, up and down.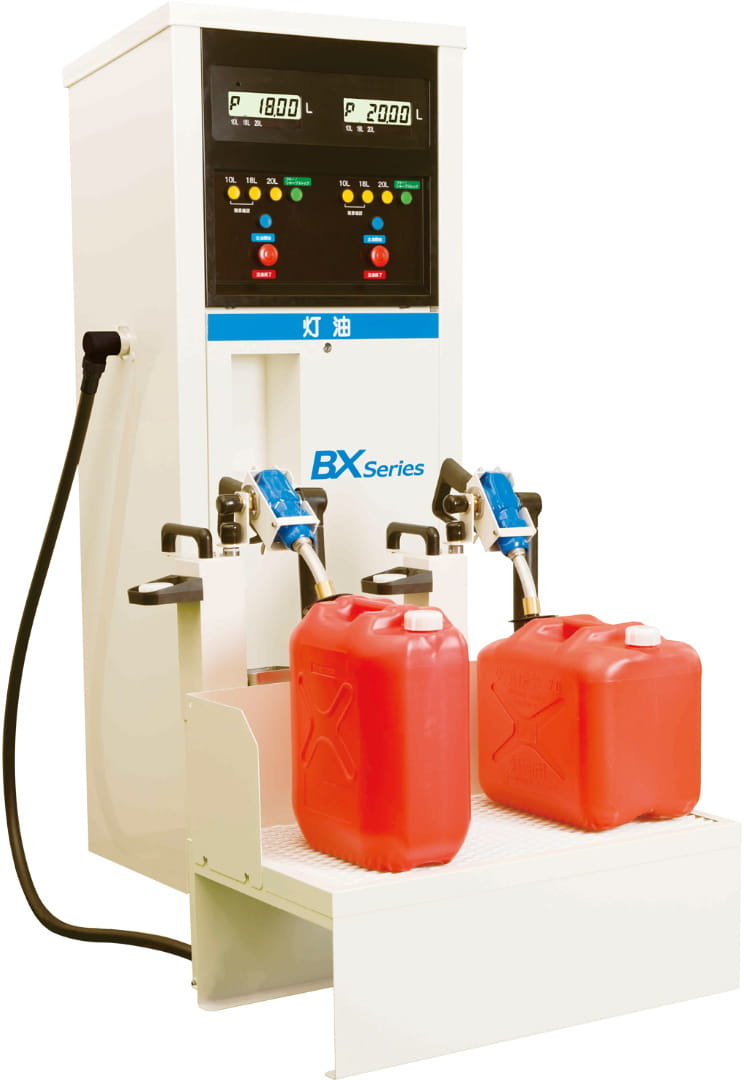 Abundant variation suitable for the layout of the kerosene station
We have prepared many types suitable for the shop layout such as AZ series that can combine in response to the number of poly container for simultaneous filling, BX series that can correspond to any size of poly container, etc.