LONGWAVE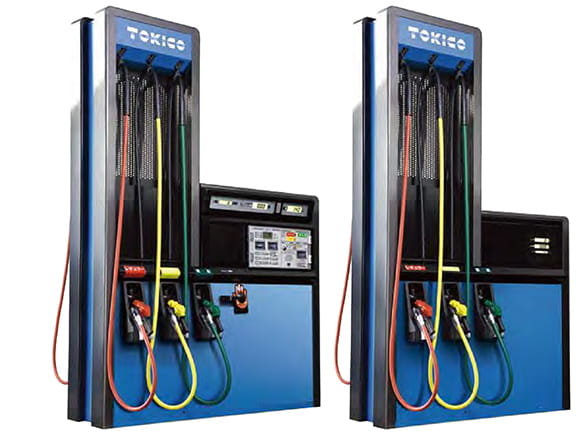 Next generation model with 5m long hose dispensing pump corresponds to the free movement of cars.
Features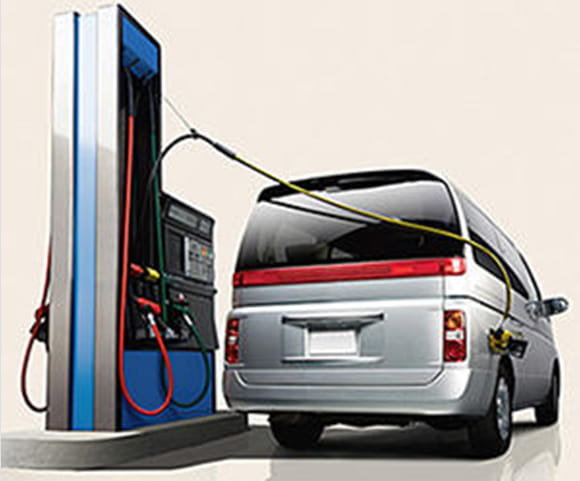 Lengthening retractable type long hose
It realized smooth refueling flexibly corresponding to the counter side fill opening regardless of the car stop position.
High display type with high extensibility for the next generation of self operation.
High display that is easy to see on the eye level and the wide utility space can correspond to payment service and information equipment.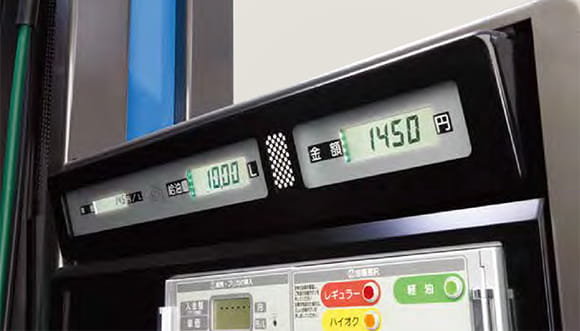 "Automatic control function" is equipped
It realizes the smooth refueling that adjusts flow speed automatically in resuming from the automatic close at nozzle due to splash of gasoline.

The kindness function of light and sound (Option)
It is equipped with gentle function to prevent from mixing-up nozzle, leaving cap, and overspill.