DME Dispenser
Next generation energy DME with small environmental load
This dispenser supplies DME (Dimethyl Ether) safely and accurately, that has little generation of CO2 causing the global warming and is the clean energy for the next generation with small environmental load.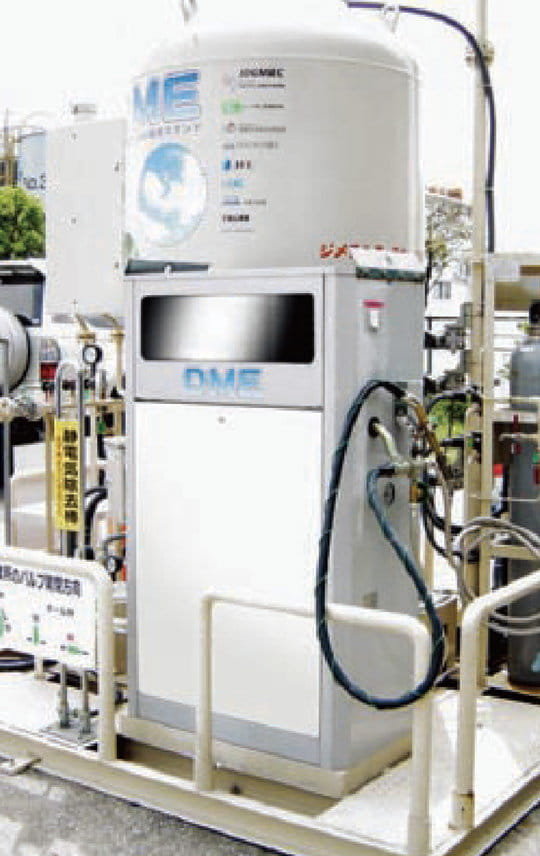 Features
Progress and promotion of DME
Tokico System Solutions is promoting the supply infrastructure and developing for the practical use of the DME vehicles as a member of "DME Vehicle Promotion Committee".
High accuracy and high efficiency dispenser
This dispenser is equipped with highly accurate flowmeter and safety device involving the leading technologies for the LPG Dispenser.