LPG Dispenser
Superior operativeness & Highly accurate measurement
It newly proposes a semi-transmissive LCD with high luminance LED backlight display, which has further improved the visibility and durability performance.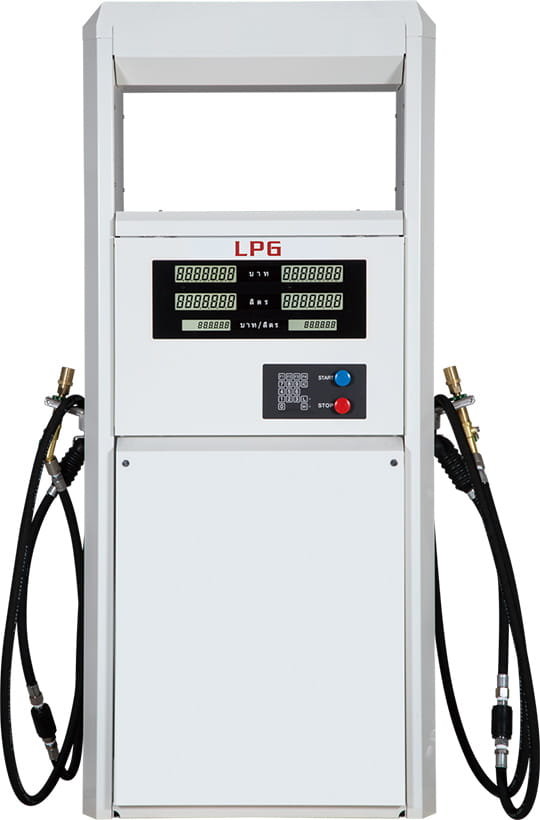 Features
LPG dispenser with remote control system makes the operation and maintenance work very easy.
A variety of safety systems, superior operability, and highly accurate measurements are well evaluated and TOKICO TY series LPG DISOENSER has acquired a good reputation.
Dimensions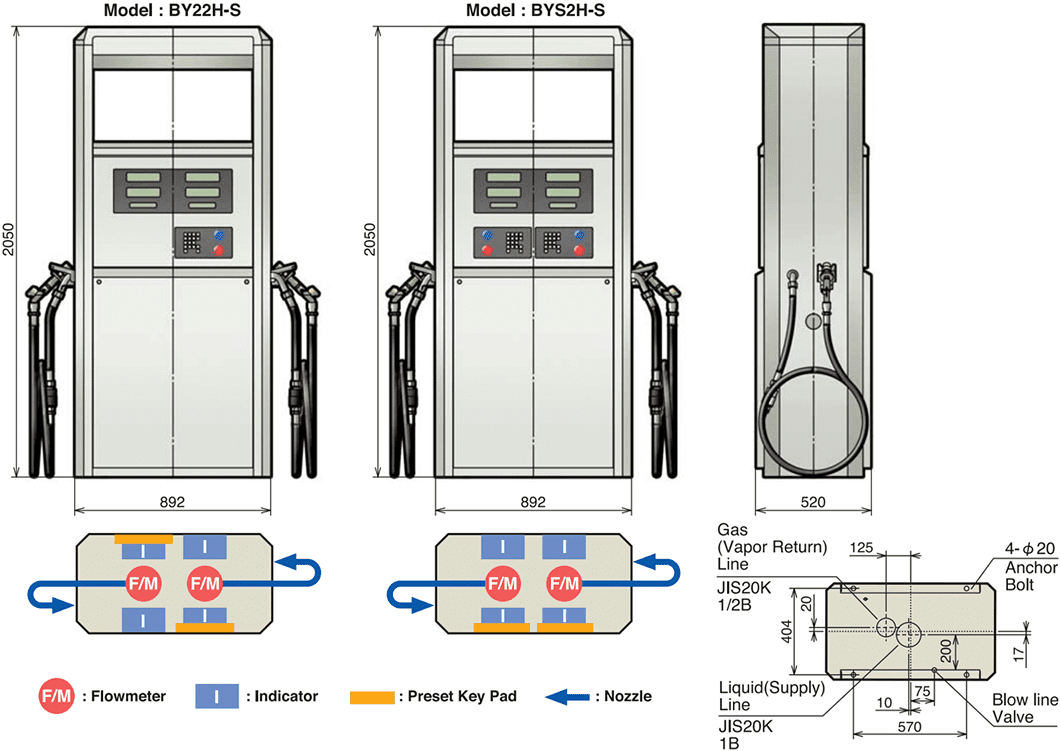 Specifications
Model
Dual Hose Type
BY22H-S with presetting keypad
BYS2H-S with presetting keypad
Power Source
220V AC 50/60Hz 1Phase (Other voltage are Applicable If requested)
Operational Flow Range
5~60L/min (Flowmeter single performance)
Accuracy
±0.4%
Automatic Temperature Compensation
-40~+50 °C
Display Unit (LCD)
Volume
0.01~9,999.99 liter
Sales Amount
0.01~9,999.99 / 1~999,999 Unit : currency
Unit Price
0.01~99.99 / 0.1~999.99 Unit : currency per liter
Totalized Amount
1~99,999,999.99 liter
Flowmeter
4-piston type
Filling Nozzle
Option
Filling Hose
Option
Connection Size
Liquid Line
JIS20K Flange 25A RF (1B)
Gas Line
JIS20K Flange 15A RF (1/2B)
Blow Line
Ø6 copper tube
Operating Environment
Ambient Temperature
-10~+40 °C
Relative Humidity
+5~+95 % (Under non dew formation)
POS
Option
Dimensions
(H)2050×(W)892×(D)520 mm