Urea Aqueous Solution Dispenser
Urea Aqueous Solution Dispenser
Eco-friendly dispenser
This dispenser supplies urea aqueous solution to low emission diesel engine vehicles equipped with "Urea SCR (Selective Catalytic Regulation) system diesel engine" complying with the new long term emission control.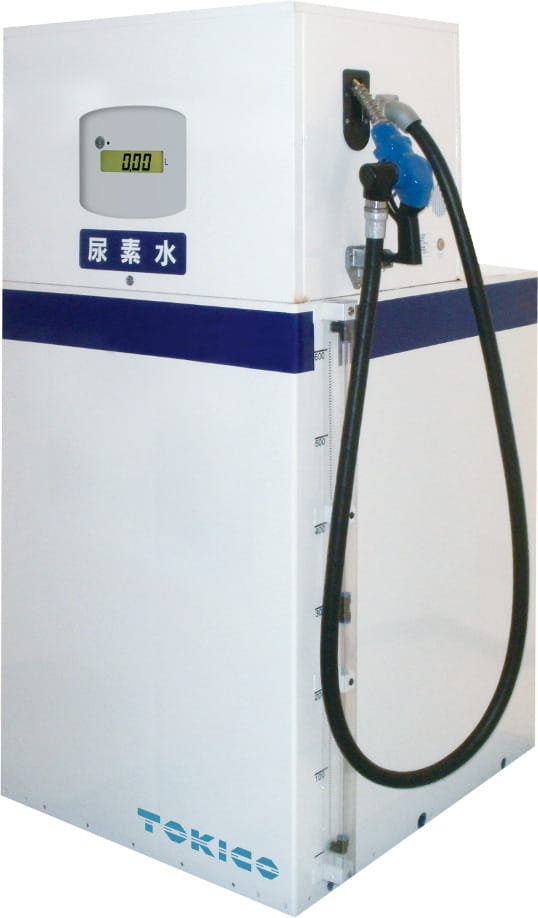 Features
High accuracy and high durability
Self-developed flowmeter and discharge pumps are adopted, that are excellent for corrosion resistance and durability, and can supply urea aqueous solution efficiently.
Abundant variation
"Dispenser" has 600L of built-in type tank.
We have many selections of special types suitable for the purposes such as "Stand type" that is most suitable for large urea aqueous solution tanks at the bus terminals and truck stations.