Tank lorry loading system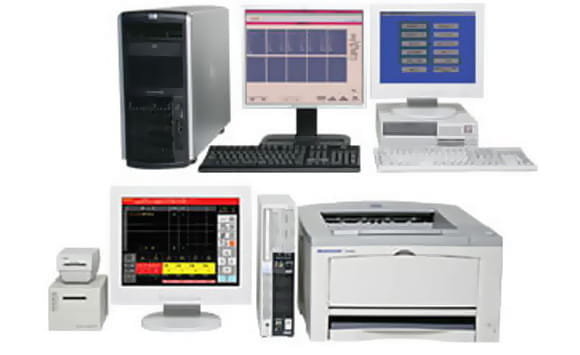 Booking, registration, hatch control system
For the delivery total control of tank lorry loading and unloading, hatch control is added to the booking registration control system, and in conjunction with tank lorry unloading system, this system corresponds to the unloading contamination prevent system and individual unloading system.
Features
Distributed control system with high safety
All the local equipment is of explosion-proof construction, and interlock function and self-diagnosis function are adopted. Moreover, the system can be used at the time of malfunction by separating the failing equipment from the system because of the distributed control system.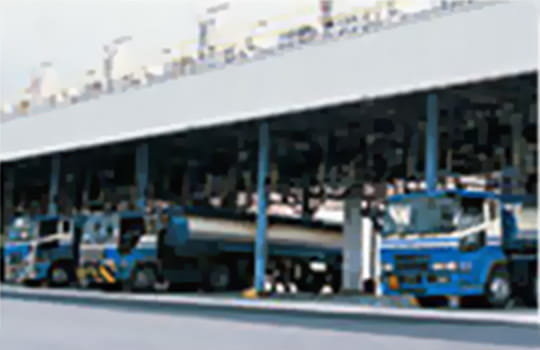 High expansibility
Because of the segmentation of function and unification of each equipment, system expansion such as online data transmission etc. and future expansion can be easily made.
Serialization of transmission
By the serialization of the wiring between each equipment at site and the wiring between loading place and the office, shortening of the construction period and reduction of the construction cost can be made.
Main specification
Fixed quantity loading control (1kL, 2kL, 4kL)
Interlock control (grounding, location switch, swing stage, emergency stop, pulse abnormality, card check, simultaneous loading point number, overfilling alarm)
Booking control (batch booking...oil type, quantity)
Pump control (delay stop operation control, number control, trouble registration)
Hatch control (in conjunction with gas purge control)
Data processing (collection...daily report, monthly report, annual report)
Monitor display (loading condition, booking contents, etc.)
Billing (delivery ticket, loading confirmation slip)