Electronic turbine gas meter
FTE Series
FTE series is small, lightweight and highly accurate gas meter to enable large volume measurement of gas.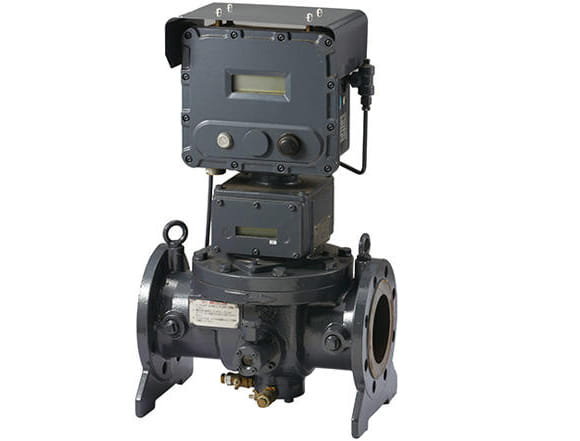 Features
Wide measuring range and high accuracy
It has a wide flow rate measuring range and has high measuring accuracy far precise than the calibration tolerance specified in the Measurement Law of Japan.
Highly accurate calculation
Highly accurate calculation can be made by accurate pressure sensor, temperature sensor and microcomputer.
Possible to read both temperature and pressure
In addition to the temperature compensation calculated value, it displays the integrated value of non-compensation, temperature compensation, pressure compensation, and temperature and pressure value.
Battery driven type
It can be used without changing built-in battery for seven years, and the power supply work is not required.
Standard specification
Measuring unit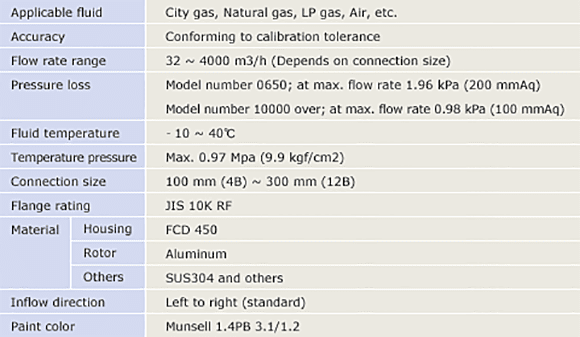 Display unit