FUEL DISPENSER (GA Model)
FUEL DISPENSER (GA Model)
Absolutely Brilliant.
GA Model
A brand-new season for fuel stations has come. Tokico System Solutions launches the advanced all-round fuel dispensers to the world. Various choices of models with user-friendly design will match with every station layout. The excellent appearance and state-of-the-art technology are ready to enhance your brilliant future.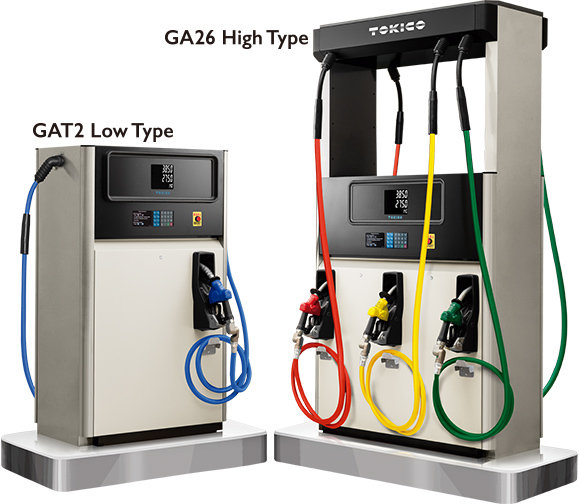 Features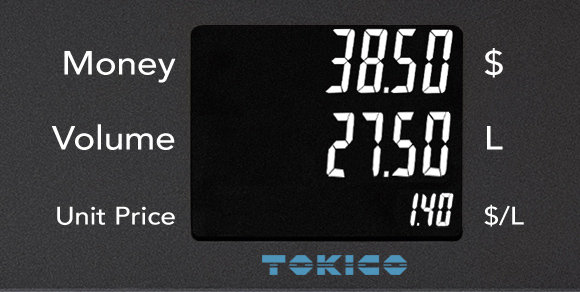 Bright and Clear Display
High-contrast Black Display
We apply a brand-new LCD panel for the new model with high-contrast, high-luminance and large characters.
User Friendly Preset Function
Preset Functional Buttons
8 preset buttons which any volume and any money can be registered in.
Light and Sound
Smart operation is realized with light and sound when pressing preset keypad.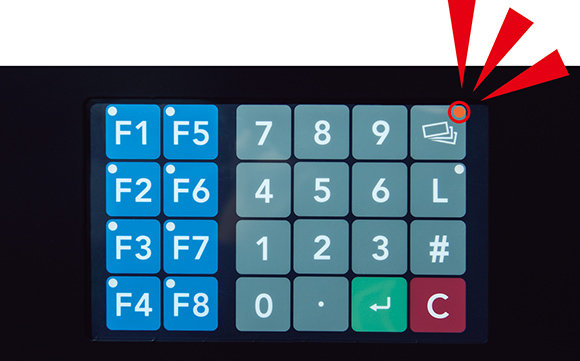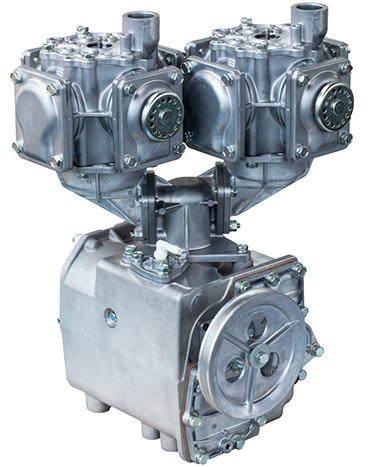 High Accuracy
Super-precise Flowmeter by Tokico System Solutions
Precise measurement ±0.25% is realized with Japan-made flowmeter developed in our factory.
Electromagnetic Sensor
Non-contact magnetic-resistance sensor originally-developed in Japan is adopted for stable measurement and longer life.
High Performance in Repeated Small-Amount Fueling
Accuracy is always stable by special software program designed for repeated small-amount fueling to motorbikes.
Safety Functions
Impact Detection
Fueling is instantly stopped when the car accident or earthquake occurs.
Power Surge Protection
The protection board, which is easy to replace, secures the electronic components in a sudden power surge.
Over Time / Over Volume Detection
Fueling is automatically stopped if the dispenser detects over time / over volume fueling.
Emergency Stop Switch
In case of the emergency, fueling can be manually stopped as well.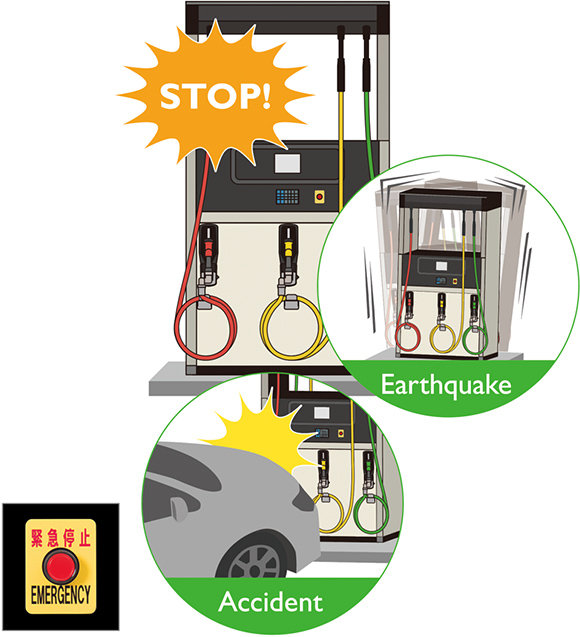 Easy Maintenance
Unique Design
Simple structure for maintenance is realized because the pump and the flowmeter are directly connected.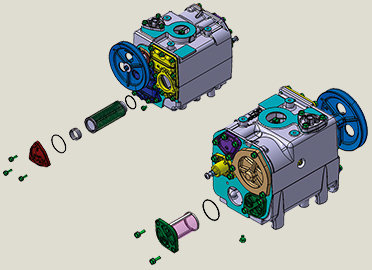 Dual Filters in Pump
Both filters in the pump can be easily removed and cleaned up.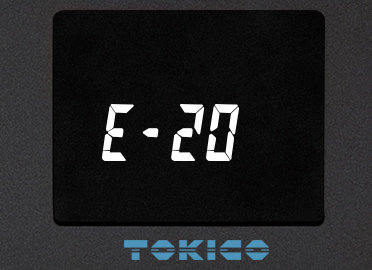 Error Messages
Easy-to-understand error messages show the current status of dispenser.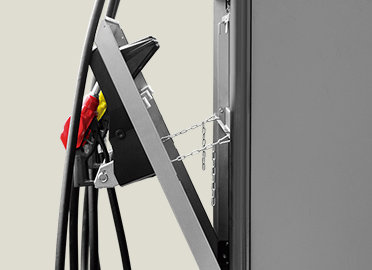 Easy Daily Check
Unnecessary to remove the main body panel for periodical inspection.
Long Life Design
Rust-Proof Body
High-corrosion galvanized steel plate makes the dispenser body stronger.